Efficy
Stand: U25
Digital Marketing
Personalisation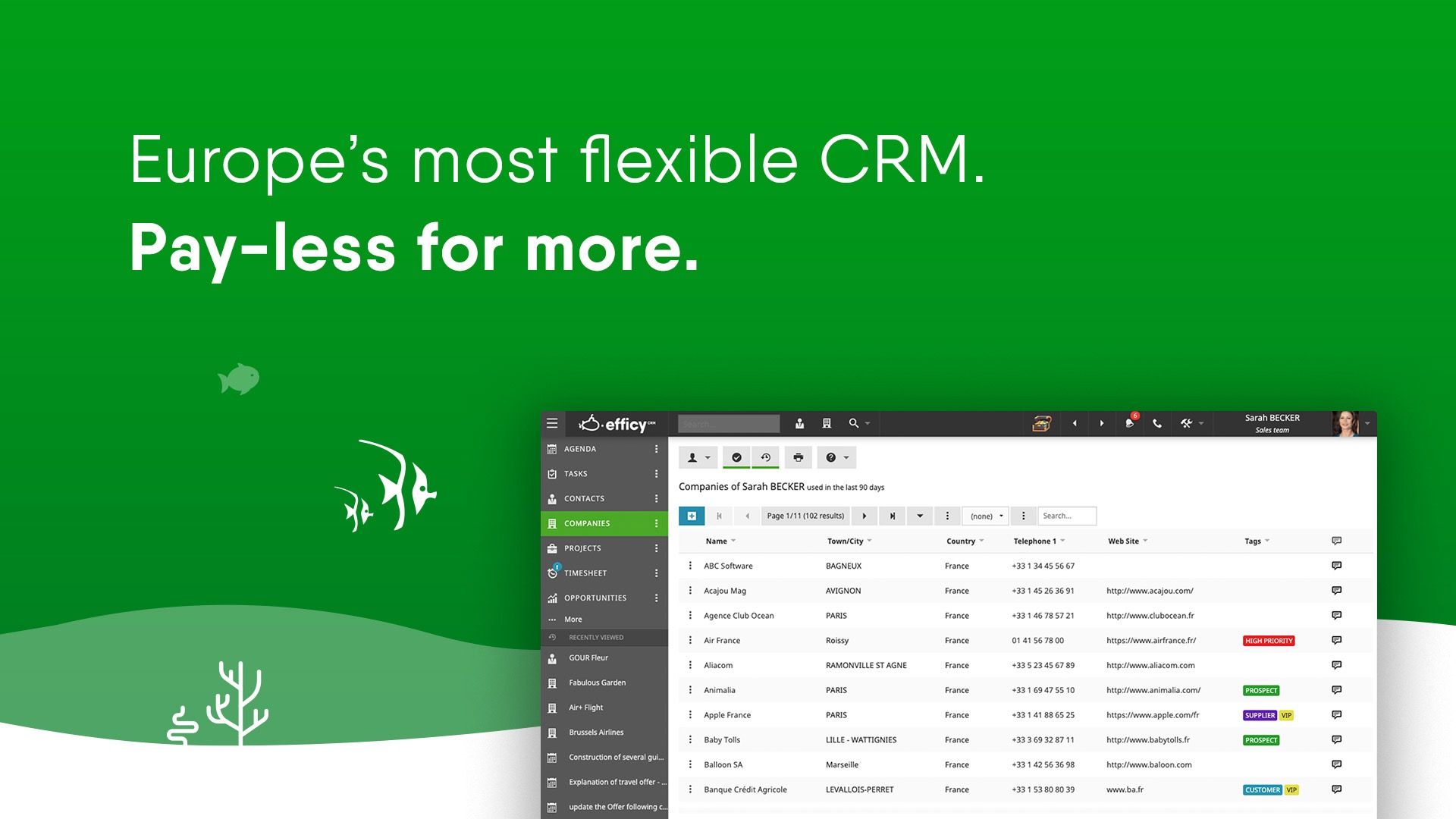 Efficy is a leading European Customer Relationship Management (CRM) solution that provides businesses of all sizes with complete, flexible, customisable and scalable software to enable their growth. Efficy's platform includes products for marketing automation, sales, project management, customer service and customer nurturing. Currently, more than 300,000 users from 60 countries use Efficy's tool.
Founded in 2005 and headquartered in Brussels, Efficy's more than 500 employees work in local offices in Belgium, France, Spain, the Netherlands, Sweden, Denmark, Finland, Norway, Hong Kong or remotely.
Efficy's mission is to contribute to the success of every company by helping them transform customer data into customer insight while simplifying the work of their employees.
Address
5/F, Yue Shing Commercial Building,15 Queen Victoria Street
Hong Kong
Central
00000
Hong Kong