BoxC
Stand: V65
E-commerce Software
Logistics
eLogistics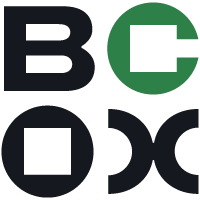 If e-commerce is increasingly the lifeblood of thriving retail, why is the logistics that powers it so convoluted?
E-commerce-focused companies face seven continents of competition. The barrier to growth is only exacerbated by the opaque systems that move their business from Point A to Point B. Online retailers struggle to scale due to the cost and complexities of shipping. Logistics-enabled companies face prohibitive expenses and technical challenges to compete. At the end of this chain of inefficiency: the end-consumers that keep it all in motion.
At BoxC, we believe things can be better. And we're here to shake up the status quo.
In a single platform with a single API, we put a global network of shipping and logistics services a click away. All the critical details — customs, duties, taxes, dangerous items pre-screening, and more — are on us. Your sole focus can be on growing your e-commerce business, your way.
It's frictionless. It's flexible. It's affordable. It's e-commerce logistics management the way it should be. Makes you wonder what took so long.
The global infrastructure to expand your business is there. We make it available to everyone.
Address
25 W 39TH ST, FLOOR 14
New York
10018
United States