Intershop
Stand: U53
E-commerce Software
Personalisation
Customer Experience Software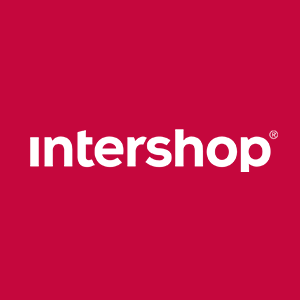 Intershop enables the world's leading manufacturers and wholesalers to digitalize, transform, and boost their businesses. Our robust e-commerce platform gives companies the power to establish and expand their digital presence, improve customer experience, and increase online revenue.
With a dedicated focus on e-commerce, we're the digital craftsmen of choice for 300+ B2B customers worldwide. Our cloud-based technology provides a reliable, full-service foundation with the flexibility to adapt to unique requirements today and tomorrow. Together with our vast network of experts, we support the success of our clients every step of the way — creating opportunities to scale, innovate, and gain a competitive edge.
Founded in 1992, headquartered in Jena, Germany and with additional offices in Amsterdam, Böblingen, Chicago, Frankfurt, Ilmenau, Melbourne, Paris, San Francisco, Sofia and Stockholm, Intershop combines global expertise with local insights. Supported by 340+ employees, we help our clients turn products into profits, customers into business partners, and transactions into lasting relationships.
Address
Level 2, 554 Church Street,
Victoria
Richmond
3121
Australia