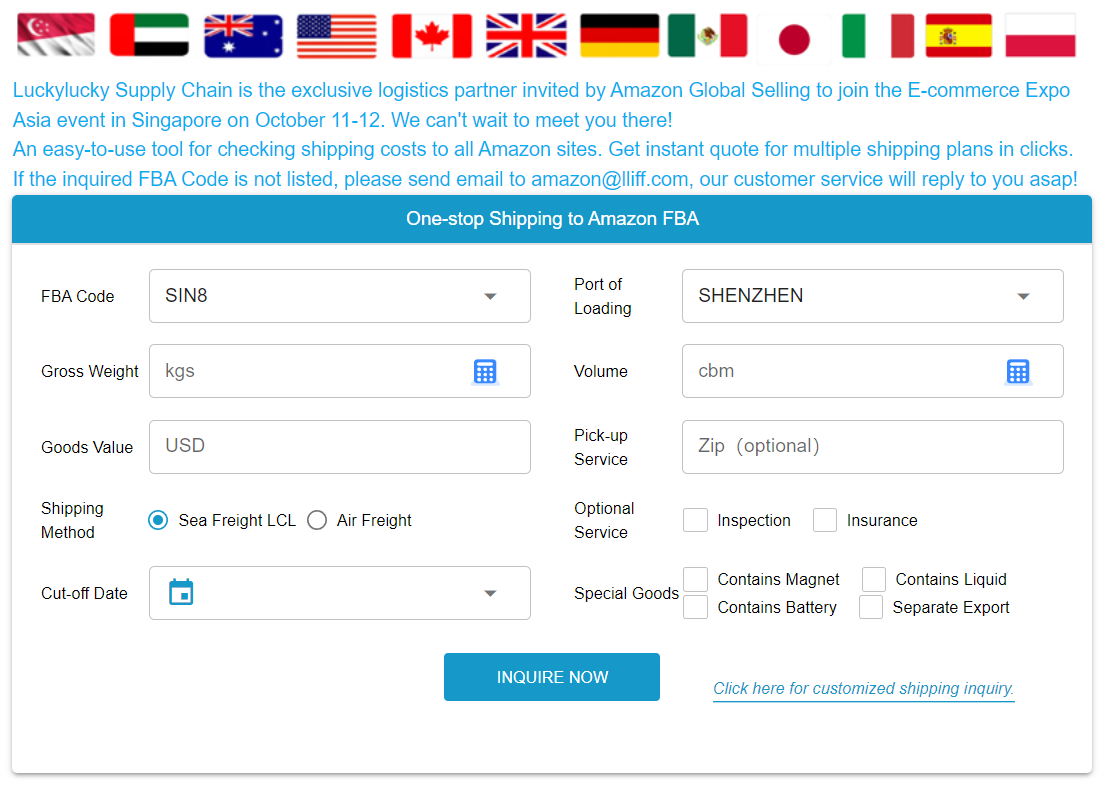 As a trusted Amazon global logistics Partner (SPN), Luckylucky has amassed over 15 years of extensive experience in assisting clients to navigate intricate cross-border supply chains. We recognize that a sustainable, reliable, cost-effective, and competitive supply chain is pivotal to the success of every e-commerce seller.
The complexities of managing lengthy, intricate, and unstable global supply chains can present significant challenges to sellers. Additionally, it is essential to ensure that all necessary measures are taken to align with FBA's capacity when the business is scaling up.
To address these challenges, Luckylucky Supply Chain offers sellers a comprehensive suite of convenient online tools to calculate cross-border logistics costs, manage shipping orders, and leverage our professional services for flexible inventory management.
An easy-to-use tool for checking shipping costs to all Amazon sites. Get instant quote for multiple shipping plans in clicks.
Https://scaas.lliff.com
FBA Shuttle Solution - un ultimate solution for global inventory deployment and management. Stocking and Fulfillment in the exporting Country or Importing Country.
With our diverse cross-border shuttle logistics solutions, utilizing multiple transportation modes, we are able to offer flexible stocking strategies for sellers in both export and import countries and replenish stocks efficiently.
Address
2810-2812 Diwang Commercial Center
5008# Shennandong road
Shenzhen
China
518001
China