22 Apr 2020
Making your Business Pandemic-Proof With Cardpay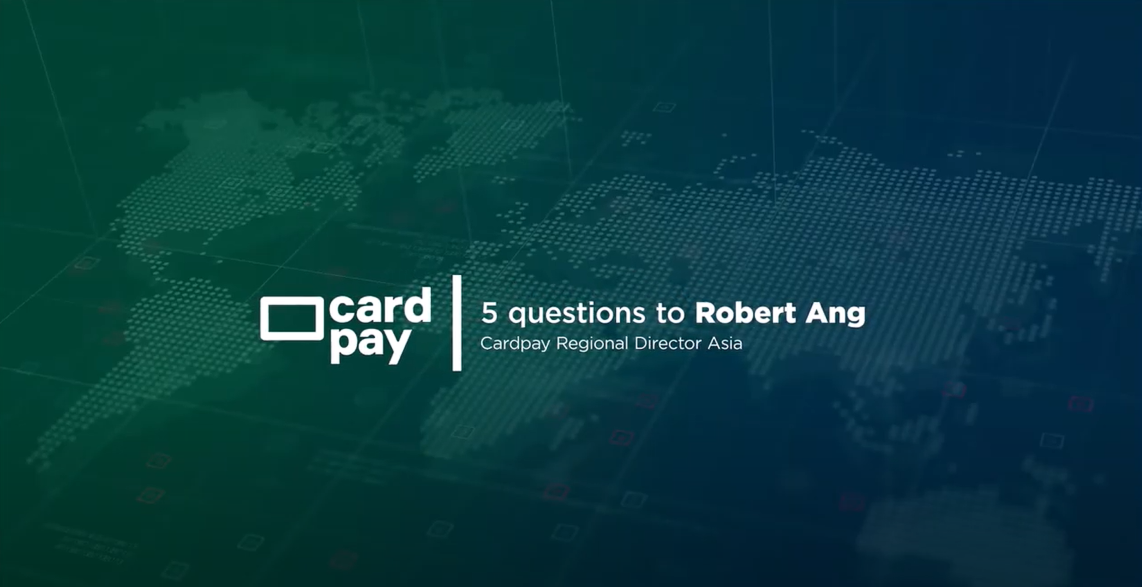 eCommerce has been thrown spectacularly into the limelight with COVID-19. Going from a dynamic, if emerging segment, to the single most powerful means of doing business.
But how can your business make itself immune to, and even thrive during and after lockdown? Cardpay's Regional Director for Asia - Robert Ang - takes us through some of the important questions and answers.
1) With the Coronavirus having a serious impact worldwide, how is it affecting businesses?
Depending on what kind of business you run, Covid-19 is, and has caused, businesses to either stall, or close entirely.
Big retailers have been among some of the worst hit, some losing billions in market value in the span of a month.
To summarise - it's every businesses nightmare, regardless of their size and industry.
2) My business is completely online / eCommerce, how will Covid-19 affect me?
Online or eCommerce businesses will come face to face with one serious problem - scale.
Online service providers will be seeing a massive uptick in the number of active users at every possible time.
The best solution? Invest your time in research, development, and making sure that your business is capable of scaling to match this new demand.
It's also very likely that a large number of these new customers will be unfamiliar with your business. So now may be a good time to see how you can make your site more easily navigable!
3) What should I tell my customers?
This is one of those times when 'keep calm and carry on' is an important mindset to have.
Social media is a powerful tool for a reason: because it lets you keep your followers and consumers in the know with what's going on.
Use it as your go-to communications tool in order to let your users know what Is going on with the business and, if you're mostly an online company, to re-assure them that you'll be working just as well as ever!
Meanwhile, it's important to get to work streamlining your business to meet these challenges.
4) So where should businesses get started and how?
First of all, the best way to get started is to look back at the financials; the biggest question for any business of any size is "how am I going to keep the lights on?"
Money is critical, and you'll need to perform a complete overview of your financial situation.
Of course, this does depend on the kind of business that you're running, but it can be relatively straight forward.
First - you need look out for what the profit makers are for your business, and how you can maintain or even expand them.
Along with the income that you have, it's important to think about where else you can take your business to maximise your income opportunities, so it's worth asking those questions.
Second - Put together a summary list of all potential and existing outgoings on a short to longer term basis.
These should be split into necessary and non-essential outgoings. Anything that keeps your business' lights on being essential, and anything that doesn't help towards it making a profit being non-essential.
5) Should I re-evaluate my company and how my business operates?
Absolutely. With so many physical shops being shuttered by Covid-19, it is a critical time to think about just where you can take your business model that would prove scalable and beneficial for your business during this challenging time.
Of course, not all businesses are going to do so well, but it's still important
Re-evaluating current payment processes and methods portfolio will be good.
In good times, no one wants to rock the boat. But now is the perfect time to optimise your business, find out what can make it run smoother, and optimise it to cut costs.
From there, plan for recovery: as a business owner, it's important to anticipate and prepare for all that comes with the eventual recovery.
Conclusion - Now is the time to find out just where your business can function that it can not only survive under the current challenges, but can also thrive in a world where getting online has never been more important.