21 Sep 2018
From his experience at Amazon, Groupon and Coupana, how Kartick sees eCommerce made a massive difference for both businesses and customers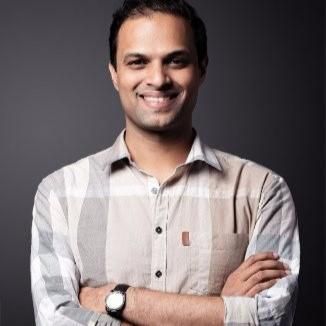 Kartick Narayan, Vice President, Growth & Computational Marketing at Coupang, says that eCommerce has fundamentally changed how business of all sizes operate and how we, as end customers consume products.
"For instance, in 2017, more than $90 billion or 50% of Amazon's Net Sales was derived from third party merchants who list their products on Amazon in a Single Detail Page format. The best offer competes for the buy box and in some cases Amazon itself wins the buy box and in other cases, reputable merchants end up winning the buy box and fulfilling the order for the customer. Without eCommerce as a platform, sellers would have had to continue to carry limited selection in an offline model where price, convenience, and selection has severe constraints."
As a result of eCommerce, businesses have access to millions of high value customers without having to worry about the cost of customer acquisition. "Further, robust eCommerce platforms offer a variety of inventory management, pricing, and promotion tools which would be unimaginable in an offline world," says Kartick.
Meanwhile, for end customers, eCommerce has offered unparalleled access to products and services from around the globe. "Platforms such as Groupon have brought local experiences such as dining, health and beauty, and entertainment into an online format which has enabled customers to search, discover, and manage how they spend their time and money in the most optimal way possible," says Kartick. "eCommerce also offers tremendous benefits in categories such as consumables which has a predictable consumption pattern. Removing the offline component for just this one category and shopping for it online means not just the convenience derived from saving time but the added benefit of discovering and shopping for a niche selection which may otherwise not be available offline." Kartick adds that the next area of continued innovation will come from bridging the offline experiential component with the convenience of online. This can already be felt companies such as the Hema chain of supermarkets in China.
"Being customer centric is by far the most successful eCommerce strategy," says Kartick. "This goes beyond tactics such as a cash back program or easy unconditional free returns. Rather, having a customer centric strategy means that every project, resource allocation, and innovation seeks to solve a customer pain point. Solving for customer pain points is done using putting the right set of metrics into place and empathizing with customers as they search and discover products and services on an eCommerce platform." However, if there is a doubt in the management team's mind on whether a particular initiative is helping a customer or not, the default behaviour should be to take a step back to truly understand what the benefits of this initiative are.
Kartick cites Amazon's Prime as a shining example of a successful eCommerce loyalty program. "Prime was started in 2005 and now has more than 100 million paying subscribers. Benefits from the Prime program can be bucketed into five categories, namely shipping, shopping, streaming, reading, and other services." For a fixed fee, customers can come to Amazon as a single destination for all of their shopping and entertainment needs. "This translates into Amazon capturing not just a majority share of wallet of their customer but also a majority share of their time," says Kartick. Additionally, with the acquisition of Whole Foods, Amazon has been able to quickly extend Prime benefits to customers who shop there. "This has further accelerated Amazon's virtuous flywheel of price, convenience, and selection."

Personalisation in eCommerce can be defined as ensuring that the right message is delivered to the right customers at the right time using the right channel on the right platform. "Whether this message is an in-app widget or a retargeted advertisement, personalising the message to the customer is the key to increase wallet share," says Kartick. The North Star metric measures the return on investment in long-term Retention Rates. This metric can be broken up into two key components: a) customer retention, and b) Gross Merchandise Value retention. "At a high level, this is a cohort-based view which measures how frequently a cohort of customers are coming back to shop at the platform and how much these customers are spending out of their total online wallet share," explains Kartick. "The better the eCommerce personalisation engine is, the customer Retention Rate will be." Kartick adds that in order to impact Retention Rate in a positive manner, it is important to continually test various personalisation and relevance tactics. "This demands a robust A/B testing platform where several tests can be run in an orthogonal fashion in order boost conversion, and thereby impact Retention Rate in a positive manner."
There have been a number of key innovations in Martech this year. "Growth Marketing teams such as the one that I ran at Coupang have a truly computation marketing mindset," says Kartick. "This means that marketing is thought of as a closed-loop, profit generating centre for the business rather than a sunk cost with fuzzy measurement on the return on investment." The most interesting trend that Kartick sees in this space is the emergence of companies that enable Growth Marketing teams to do their work more effectively. "One particular example which comes to mind is segment.io. Their solution offers data capture from every single customer touch point and sends the data to the most effective tool all with a single API integration." "Such solutions seek to empower every team from marketing to customer service in order to quickly identify and solve customer pain points. The added capabilities which AI/ML brings to such tools will only further accelerate the accuracy of delivering the right message is delivered to the right customers at the right time using the right channel on the right platform."
Get your free ticket to attend Kartick Narayan's speaking session now!