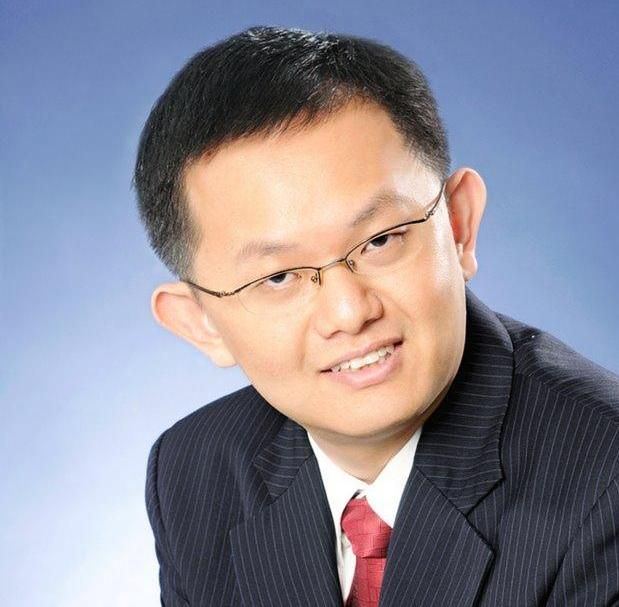 Jim Lim
Adjunct Trainer, Singapore Institute of Retail Studies (SIRS), CEO
,
Good Doctor Technology
Jim is currently CEO for Good Doctor Technology (a JV company between Ping An Good Doctor and Grab).He joined the company as first employee to setup the entire business in SEA. He is also adjunct lecturer forHuawei University, NUS, SUSS and FinTech Academy. Prior to these, Jim was the Global Senior Director in Group Chief Transformation Office in Huawei Technologies and Regional Chief Technology Officer for strategic digital transformation projects in APAC. These multiple roles focus on transformation (including Digitalization initiatives) cross industries (e.g. Telco, Smart Nation/City, Retail, Healthcare, Logistics, Agriculture), domains (e.g. Cloud, IoT, Big Data, Mobile Money, Connectivity) and aspects (e.g. Business Modelling, Customer Journey, Design Thinking, Org. Change).
Prior to joining Huawei, Jim was the CBE (Client Business Executive) in Amdocs with full P&L responsibilities from sales, delivery and operations. Jim was with Amdocs for 9 years and was previously the Senior Director, Business Strategy and Sales Engineering in APAC, whom setup the regional delivery team; responsible for all accounts presales and strategic business development activities within Amdocs APAC. Jim was Techmahindra Presales and Delivery Group Head for APAC who set up its regional delivery centers and presales teams. Jim also established partnership with other vendors such as Huawei and Oracle while
serving as Country Manager for Greater China. Prior to this role, Jim was Project and JV Manager and Senior Consultant in Accenture, with solid experiences in large-scale business transformation programs in SingTel, Telekom Malaysia and Starhub.
With more than 20 years of high tech and ICT industry experiences in Business, Customer & Project Management, Jim has proven track records in exceeding client/partners expectations and strong in providing business and strategic advice to complement the technicality of the initiatives and programs Jim holds a MBA (Distinctions) from Manchester Business School (UK) and B. Eng (Hons) in Electrical and Electronics Engineering from Nanyang Technological University (Singapore). Jim is also a certified Project Management Professional (PMP) and a seasoned company spokesman for media and analysts. Jim is currently an industry mentor for ICT with Young NTUC and also a Senior Fellow appointed by Singapore University of Social Sciences (SUSS).

林宣橗先生 (Jim) 是Good Doctor Technology (平安好医生和Grab 的合资公司)的首席执行官,负
责建立整个东南亚业务。他还担任华为大学、新加坡国立大学、SUSS 和Fintech Academ 的兼职讲师。在此之前,Jim 是华为运营商集团CTO 办公室的全球资深总监,也是公司重装旅负责亚太数字 化转型的CTO。Jim 也同时是华为大学的资深讲师兼课程设计师。这三个多重角色和职责能更好地从多方面帮忙不同垂直行业(如零售,医疗保健,政府,运输,农业,金融服务)以及不同的领域 (如云化,物联网,大数据,人工智能,移动支付)策划并进行数字化转型的工作。

加入华为以前, Jim 是以色列公司 (美国上市)Amdocs 客户业务总经理, 负责 销售,营收,
利润,客户关系,交付和运营, 团队领导等管理。Jim 在Amdocs 待了9 年,成为总经理之前,
是负责亚太区的商业战略和营销工程的资深总监。Jim 曾负责为印度马恒达公司成立亚太交付中心以及售前团队, 也促成马恒达和华为,甲骨文,爱立信等跨国企业签署战略合作伙伴关系。在这之前,Jim 是美国咨询巨头埃森哲 (Accenture)的资深顾问兼项目经理。除了参与亚太各国的大型且复杂的业务与科技转型工作(如:新电信,马来西亚电信,星和电信等), 也曾负责埃森哲与中兴的合资子公司中兴软创 (现被阿里巴巴收购)

拥有将近20 年的资讯通信科技跨国经验,Jim 在客户端是公认的军师参谋长. 常常帮助客户解决商业,技术与组织架构的各个问题 (包含营销,战略,交付, 运营等)。
Jim 毕业于英国曼切斯特大学商学院商业硕士MBA (特优)以及拥有新加坡南洋理工大学电子与电机工程荣誉学士学位。Jim 也是美国项目管理专业协会(PMI) 的 PMP 认证人士,也是公司的媒体发言人。Jim 目前也是职总ICT 的行业导师,也是SUSS 任命的高级专家。
View all Speakers