10 Aug 2022
BeLive Technology raises SGD 10 million in funding to scale global expansion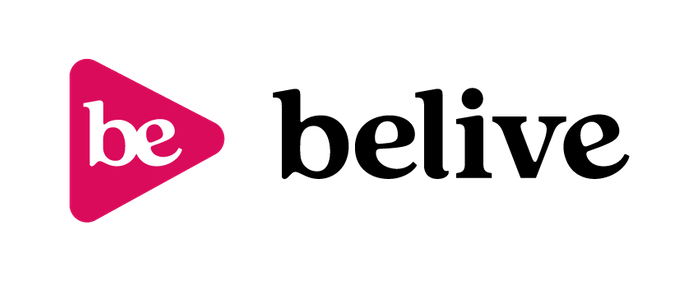 SINGAPORE: Singapore-based live streaming solutions provider BeLive Technology has, today, announced it has raised SGD 6 million in a recently-concluded bridge-funding round to drive expansion and scale operations globally, bringing their total funding to SGD 10 million. This latest bridge-funding round was led by FTAG Ventures, a venture company with a particular focus on financial technology, media, education, and mobile startups. The funds will assist BeLive Technology in developing AI and machine learning capabilities in live-streaming, as well as bring the company's live-video and live-commerce solutions to the global market through various partnerships with e-commerce giants, apps, and brands. The funding will also be used to expand BeLive Technology's current headcount of 80 to 100 for roles in business development, customer services, and technology, as well as expand local operations across international markets, such as the USA, Europe, and the Middle East.
BeLive Technology is the leading provider of live streaming solutions in Southeast Asia. Other notable shareholders include Singapore's national media network Mediacorp and current Speaker of Parliament Tan Chuan-Jin. BeLive Technology has powered live streams for businesses like Zalora, Valiram Group, Rakuten Group, and Bukalapak. It operates from three locations across the region, including Singapore, Vietnam and Shenzhen. To date, BeLive Technology has delivered live video to over 100 million viewers worldwide. It allows any website or app to broadcast live video with interactive elements such as live shopping platforms and analytics, live virtual gifting, and live trivia game shows.
Commenting on this latest funding round, Kenneth Tan, CEO and Co-founder of BeLive Technology, said:
"We're in the midst of a direct-to-consumer revolution, with live video omnipresent in every brand's customer engagement strategy. Our company always had the conviction that the adoption of live video was inevitable. However, we were still astounded by the success of our customers like Trendyol, who easily rocketed past the million viewer mark in their beta live streams.
The previously gaping chasm of content-market fit is closing incredibly rapidly, and we are delighted to accelerate this with the partnership with FTAG Ventures, whose leadership team brings decades of entrepreneurial and organizational experience to our growth journey.
This funding round will allow us to grow our team, further innovate and build our product lines, deepen our AI and machine learning capabilities in live streaming, and expand our operations beyond Southeast Asia."
Caleb Chew, Principal of FTAG Ventures, added:
"We have seen an exponential growth in the live streaming industry, in particular, live commerce. Businesses are ready to adopt the use of interactive live streaming as a means to improve their business metrics and safeguard their business in a pandemic. BeLive has a strong suite of products which will continue to serve notable names globally. Their foresight to develop and include AI and machine learning in their suite of products will trailblaze the industry even further. As a venture builder, we are excited to build the business alongside them."
About BeLive Technology
BeLive Technology is the leading provider of customized live video streaming solutions, in Southeast Asia and beyond. BeLive Technology's live streaming product suites are built to be high-definition, secure, fast, adaptable to any network, and fully customizable. From live shopping technology that allows for instant checkouts to interactive live entertainment that brings virtual events closer to audiences, BeLive Technology employs advanced Artificial Intelligence and Machine Learning to revolutionize the way people connect online, and empowers businesses with valuable data insights such as live sentiment analysis. Live video solutions dedicated to helping companies build genuine connections with customers around the globe.
With offices in Singapore and Vietnam, and a growing network of partners across the world, BeLive Technology is rapidly scaling to enhance its capabilities to serve businesses looking to engage their audiences live. Live streams powered by BeLive Technology have reached more than 100 million viewers worldwide, amounting to more than 3.8 billion minutes of content.
Since 2016, BeLive Technology has been the trusted livestream partner for enterprises of all sizes, with some of its notable clients including Rakuten Group, Zalora Group, Grab, Mediacorp, Samsung, M1, and Changi Airport Group.