10 Jun 2022
Chris Hong aims to make Biginsight top MarTech firm in Asia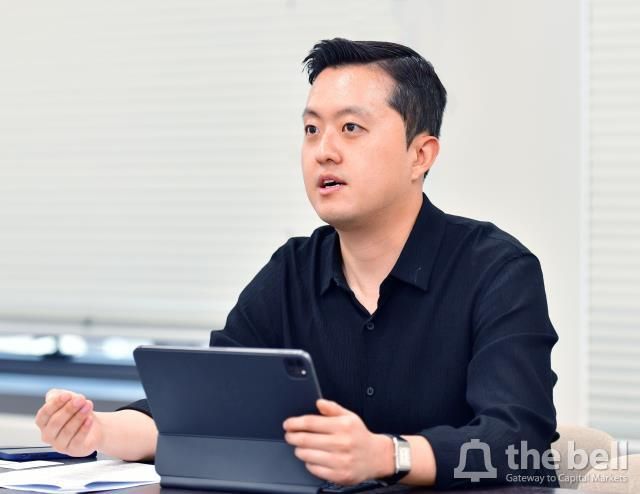 Chris Hong, chief executive officer of Biginsight, one of the leading MarTech companies in South Korea, said he aims to expand the company's business spectrum to customer data platform (CDP) via additional investments to eventually make it the top MarTech company in Asia.
Biginsight is one of the fastest growing MarTech firms in the country. Hong graduated from Auckland University of Technology and worked as a user experience designer in New Zealand before he founded Biginsight in 2015.

Marketing technology, also known as MarTech, describes a range of software and tools that assist in achieving marketing goals or objectives.

Biginsight operates artificial intelligence (AI)-based marketing automation solution Bigin. The company provides Bigin solutions to more than 200 clients. It counts Naver Cloud, Amazon Web Services, mixpanel, Eigene Korea, Cheil Worldwide and KB Kookmin Card as its partners.

"I decided to develop Bigin to streamline marketers' work process and to increase an e-commerce conversion rate," Hong told the bell during an interview.

Hong believed he needs to raise funds for Biginsight's further growth and hired Samjong KPMG to sound out potential investors. During the process, Crescendo Equity Partners showed its interest in Biginsight, which made the firm raise funds from the private equity firm instead of a venture capital firm.

Crescendo is the best partner for the two companies to dive deep into each other given that it is the sole investor in Biginsight, Hong said.

"We can get financial support from deep-pocketed Crescendo without additional fundraising," said Hong, adding, "I also considered the facts that Crescendo has expertise and investment experience in the software sector and that its portfolio companies can create synergies with Biginsight."

After Crescendo's investment, Biginsight purchased ad operations company Taggers and made it its wholly-owned subsidiary. It also acquired 100% of Opinno Marketing. "The acquisitions were made to expand the coverage of the user inflow segments and maximize efficiency," Hong said.

Hong's ultimate goal is to develop Biginsight into the most successful MarTech company in Asia, beyond Korea.

Biginsight's business consists of three areas: software as a service (SaaS), marketing and data. Hong plans to enhance its business strategy centered on data and is actively seeking to expand the business spectrum to CDP based on e-commerce data.

"Most of the patents we hold are related to data," Hong said. "We expect to secure more than 10 patents within this year."

Hong is already reviewing possible mergers and acquisitions (M&A) to enhance Biginsight's competitiveness with an aim to utilize and integrate with data the company is collecting. He expects Biginsight's revenue to triple this year compared to 2021.