31 May 2018
InstaReM & Beetech to Enable Fast Cross-Border Money Transfers Between Asia Pacific and South America on RippleNet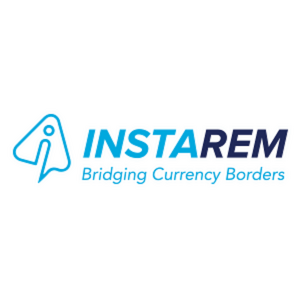 The collaboration between BeeTech and InstaReM follows shortly after both international money transfer companies signed with Ripple, the world's only enterprise blockchain solution for global payments. Customers willnow be able tomake payments to and from markets where the companies operate – in real time, and at low cost, starting in May 2018.
Singapore-headquartered InstaReM offers payment services to over 55 countries, including markets in Southeast Asia and Europe. The partnership with Beetech will enable InstaReM customers to send real-time payments into South America. BeeTech customers will benefit from instant pay out services into the 60 markets across the world that InstaReM supports.
Announcing the tie-up with BeeTech, Prajit Nanu, Co-founder and CEO of InstaReM, said:
"We are very excited to partner with Brazil's BeeTech over RippleNet. The connectivity that Ripple's innovative blockchain network provides will allow us to offer our customers – including corporates and small businesses – quick, hassle-freepaymentsinto BeeTech's markets."
Fernando Pavani Founder and CEO of BeeTech said:
"This partnership is fantastic news for our business customers, who will benefit from Ripple-powered payments into InstaReM's Southeast Asian markets and beyond. This partnership on RippleNet provides our customers a one-stop shop experience, including the ability to send payments and access new suppliers across more than 60 markets through xVia – a simple API connection."
InstaReM's remittance hubs are spread across Asia-Pacific, the U.K., European Union and the U.S., with an operations office in Mumbai, India.