23 Sep 2022
How keeping the family close helped shape ShopBack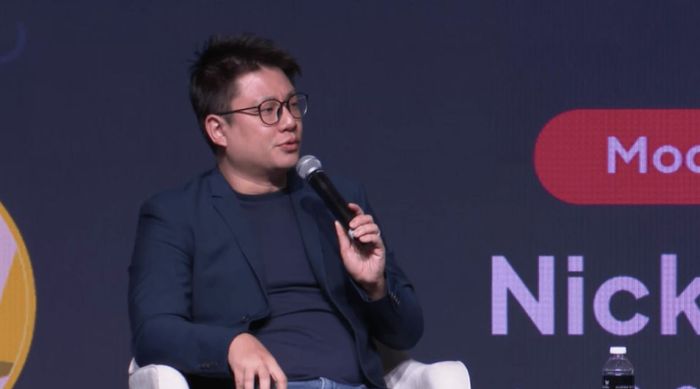 Over the past decade, we have seen many high-profile Southeast Asian tech companies created by former employees of ecommerce firm Zalora.
Some of the notable Zalora alumni are Gojek founder Nadiem Makarim and Chris Feng, who now leads Sea Group's Shopee.
That said, a company that is perhaps most related to the Zalora Mafia – a term we use to describe the group of these employees-turned-founders – is Singapore-based ShopBack. Its founding team, Henry Chan, Joel Leong, Shanru Lai, and Josephine Chow, all hailed from the ecommerce firm.
The four were colleagues at Zalora in 2013 before they left to start ShopBack one year later. Chow joined in 2015 as a co-founder.
"We were very lucky to be in Singapore at the time," Leong said on stage at this year's Tech in Asia Conference. "Lazada, Zalora, and other companies were setting up in Southeast Asia at that time. That was a very nascent stage."
Witnessing the growth of these companies, Leong recalled, helped his team learn many things, including how to run a startup. The exec also said that he picked up a few lessons from Zalando, a German fashion retailer, during his time at Zalora. Zalando and Zalora are both subsidiaries of Rocket Internet.
The first core team
His ties at Zalora also helped Leong and his colleague Chan form ShopBack's first core team.
"For early startups, people are everything," Leong emphasized.
The challenge for startups in their early days is recruiting talent, something ShopBack also had to contend with.
But with his previous experience, Leong managed to hire people he had worked with before. The advantage of this is that he didn't have to go to great lengths to build trust with the new recruits.
"That really helped us to really build a strong team. We brought the same learnings and culture (from Zalora)," he added.
Candice Ong, another Zalora alumni, joined ShopBack as chief commercial officer in 2017, while Alessio Romeno came on board as managing director in September this year.
Now after eight years, ShopBack has an ambition to become a shopping ecosystem in the reward, online, and offline spaces. The company currently provides cashback, vouchers, payments, and buy now, pay later services.
In June, ShopBack bagged US$80 million in a series F round led by Asia Partners. With this investment, the company has raised over US$230 million in total funding to date.
The firm said it has more than 35 million users across 10 countries and powers US$3.5 billion in annual sales. It also facilitates 1 million shopping transactions for over 10,000 merchant partners every day.