30 Sep 2022
Live Commerce Is No Longer Just An Option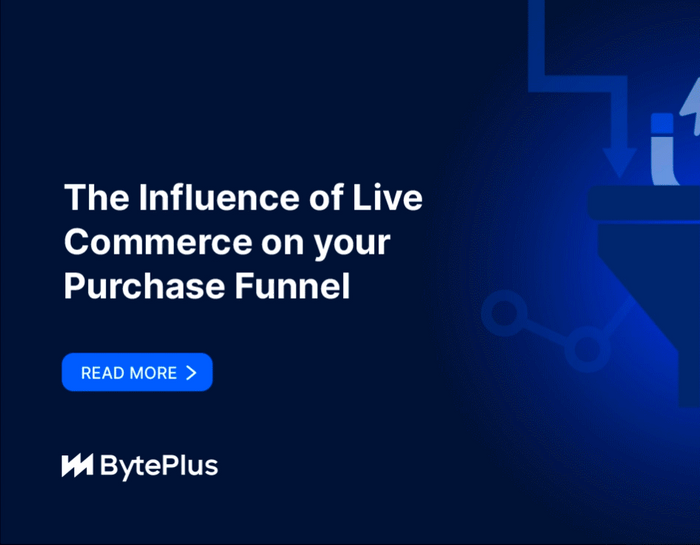 If you are looking to add a new dimension of interactivity, engagement and personalization to your marketing efforts, then live commerce is worth considering. This latest iteration of video interaction, which is quickly gaining popularity among brands and consumers alike, can become a powerful weapon in the hands of savvy merchants.
As it is now one of the most important ecommerce trends, live streaming doesn't just appear to be fleeting; it's expected to grow in its essentialism. In China, where the live streaming shopping boom is credited to – the gross merchandise value of eCommerce live streaming was only 0.3% in 2017, according to figures on Statista. In 2021, the figure reached 15.2%. By the end of 2023, the gross merchandise value is expected to hit 20.3%.
In a nutshell, e-commerce will continue to grow in popularity and become one of the preferred methods for increasing sales. By engaging with potential customers in real-time, businesses can create a sense of urgency and encourage buyers to take action.
Learn more about the market insights from our Live Commerce e-book and schedule a session with our BytePlus experts at eCommerce Expo (Booth U85) today!
Download your free copy now at https://go.byteplus.com/The-Rise-of-Live-Commerce
_____________________________________________________________________________
About BytePlus
Borne from ByteDance's technology, we help our clients maximize their growth through a wide range of intelligent technology solutions. Our dedicated team of specialists works hand-in-hand with customers to help create better products, yield better experiences, and realize business growth.