14 May 2019
NS8 Proudly Joins Magento Premier Technology Partner Program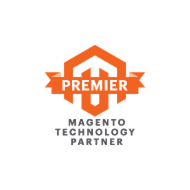 NS8 today announced a Magento Premier Technology Partnership that combines the expertise of the innovative fraud prevention company with the leading eCommerce platform. NS8's flagship product, NS8 ProtectTM, defends shops from order fraud, advertising fraud, and poor site performance.
This expanded relationship enables more Magento merchants to take advantage of NS8's industry- leading behavioral analytics, real-time user scoring, and global monitoring to protect their storefronts. Merchants can also benefit from enhanced product training and best practices in risk assessment and fraud management.
"Security today requires multiple layers of protection," said Mark Lenhard, VP Strategy & Growth at Magento, an Adobe company. "By partnering with NS8, our joint merchants can tap fraud prevention sourced from behavioral analytics and real-time user scoring to deliver the best experience for customers."
The NS8 Protect extension is designed to easily integrate with Magento stores, helping merchants fight the three biggest threats to their business: order fraud, advertising fraud, and poor site performance. By analyzing over 170 attributes for each site visitor, NS8's real-time scoring delivers a more robust solution by focusing on a holistic set of data.
"We are thrilled to be recognized as a Magento Premier Technology Partner," said NS8 CEO Adam Rogas. "By combining the next-generation technology of Magento's leading eCommerce platform with NS8's ability to identify and mitigate risk, our enhanced partnership empowers Magento store operators to process more orders with confidence."