01 Jun 2022
Promising Outlook for Teleport as it Accelerates its Mission to Build a Stronger Infrastructure Connecting Southeast Asia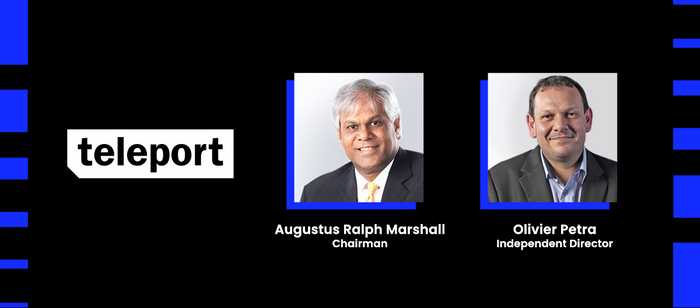 Teleport, the logistics venture of Capital A has delivered a strong quarter with a 58% YoY revenue growth mainly attributed to investment in a freighter-like network, and a continued focus on e-commerce delivery.
With the return of travel and belly capacity in passenger planes in Southeast Asia, Teleport is ready to accelerate operating the fastest and most accessible logistics infrastructure in Southeast Asia.
Pete Chareonwongsak, Chief Executive Officer of Teleport said, "The re-opening of international borders along with the return of passenger flights will allow us to demonstrate fully our operating model at scale. This is already evident in the increase of revenue via belly capacity as well as our delivery volumes growing by 60% QoQ, which allowed us to reach profitability in cross-border delivery in March. With the fast shifting delivery expectations centred around speed and experience - we are determined to continuously push ourselves to be ahead of the curve with our competitive advantage in network and technology at the core. The time is right for us to now double down on our mission to connect more of Southeast Asia, and to do it faster than anyone else."
In the last year Teleport has:
Grown its revenue of RM147 mil by 58% YoY, mainly attributed to investment in a freighter-like network, and a continued focus on e-commerce delivery

Increased tonnage by 31% from 1Q21. Similarly, cargo yields inclined from RM4.46 to RM5.21 per kg or up by 17%, despite negative impact from China lockdowns

Delivery volume rocketed 451% YoY and 60% QoQ to 945k e-commerce orders in 1Q22 from key customers such as Zalora and DHL eCommerce

Cross-border delivery reached profitability in March. Guide for margin expansion with proven business model

Delivery is the main engine for growth with recurring revenue growth from large Delivery customers across four markets expected to materialise from June onwards
As Teleport continues to invest in expanding its network, developing talent, growing its technical and operational capabilities to drive growth - the end-to-end logistics player is also excited to announce the addition of new independent members to its Board of Directors. Following these appointments, the Board will comprise eight directors, three of whom are independent.
Teleport's new independent non-executive directors are:
Augustus Ralph Marshall, Independent Non-Executive Chairman - Ralph is currently the Chief Executive Officer of Digital Nasional Berhad (DNB). Prior to this he was the Director at Maxis Communications Bhd (1993 – 2016), which is a leading telecommunications service provider in Malaysia. He was also both Group CEO and Deputy Chairman (1994 to 2017) of Astro Malaysia Holdings, the pre-eminent satellite TV and radio enterprise in Malaysia.
Olivier Petra, Independent Non-Executive Director - Olivier is the Global Head of Digital Commerce Supply Chain at Unilever. Prior to his current tenure, Olivier was with Lazada E-Logistics Malaysia and Lazada Group respectively focusing on building the company's logistics transport strategy and logistics supplier management. Olivier also specialises in supply chain improvements which involve end to end supply chain integration and process improvements and has a background in procurement and production. He has a strong grasp of the Southeast Asia market having been based in countries such as Malaysia, Singapore and Indonesia.
Pete added, "We have worked diligently to ensure Teleport's board and leadership represent diversity, experience and excellence that will sharpen our strategic direction and governance. I am thrilled that Ralph and Olivier have agreed to join Teleport's board as we evolve to be a regional leader. Olivier adds deep logistics expertise, and Ralph's invaluable perspective on business leadership will help Teleport pursue our mission."
The newly elected board members will join Tan Sri Tony Fernandes, Datuk Kamarudin Meranun, Hanim Hamzah, Bo Lingam, Colin Currie and Pete Chareonwongsak to oversee the strategic direction of the company. Each member brings their own set of accomplished skills and knowledge as Teleport continues in its mission to move things across Southeast Asia better than anyone else.
For more information about Teleport's business, please visit teleport.asia.
***