23 Mar 2022
ShopBack unveils new payment feature in Singapore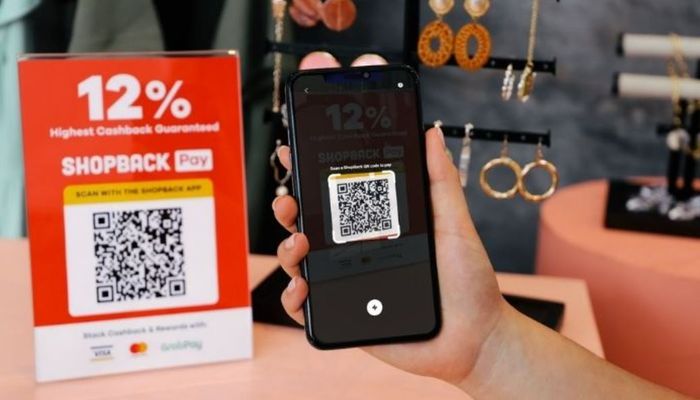 Singapore-based shopping and rewards platform ShopBack, has launched ShopBack Pay, a cashless payment feature to make payments more convenient and rewarding for consumers.
In a single app, consumers can now pay it their way by linking their favourite payment methods and making their in-store purchases easily, as well as stack additional cashback on top of rewards from their preferred payment method.
The new feature excludes the need for users to top up funds on ShopBack Pay, instead allowing them to simply link their preferred payment method (Mastercard, Visa, or GrabPay) available on the ShopBack app, and in-store payments will be directly debited from the linked payment method in real-time.
On top of the cashback offered by ShopBack Pay merchants, users will also receive rewards from their preferred payment methods, such as credit card benefits and the ability to earn GrabRewards points. ShopBack Pay's QR scan and pay feature, which is available on its app, will allow users to make payments at physical stores as well.
Julian Foo, head of payments at ShopBack, shared, "Our goal at ShopBack has always been to add value to and shape one's shopping experience with ShopBack Pay, right from the start when users easily discover merchants on the app to making their payments with cashback as a loyalty scheme."
Kanika Maheshwari, head of consumer segment at Grab Financial Group Singapore, commented, "We want to provide the most rewarding and convenient payment experience to our GrabPay users by enabling the widest range of online and offline payment methods, as well as helping them maximise the value out of every dollar they spend. Through this collaboration, GrabPay users can not only earn GrabRewards points from their transactions, but also gain additional cashback incentives via ShopBack Pay."
The ShopBack Pay feature, which has onboarded over 3,000 merchants since its pilot launch on January 17, will be available to ShopBack's 2 million users. In addition, ShopBack has partnered Grab to drive the use of GrabPay on ShopBack Pay so users can maximise the cashback benefits and rewards from both platforms.
Furthermore, ShopBack Pay users will receive a $2 incentive reward on their first ShopBack Pay transaction linked to GrabPay from March 8 until May 31, 2022. During the same time period, first-time ShopBack Pay members will receive 100% cashback on their first transaction, with a $5 minimum expenditure and a $5 maximum cashback. Existing ShopBack users are also eligible for this offer.